Brandywine Exteriors LLC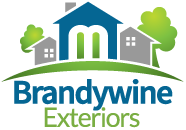 Roofing, Vinyl Siding, Replacement Windows, Gutters & Downspouts, Roof Inspections & Insurance Claims:
Brandywine Exteriors LLC specializes in roof maintenance, repair and total replacement. They also offer expert window & siding services along with insurance claims assistance. They proudly serve all of Delaware, Northeast Maryland, and Southeastern Pennsylvania. Visit their website for their full service area and contact them today to schedule a free consultation.
Contractor IDs:
Delaware Contractors License: #LC6726
Pennsylvania Contractors License: #PA096850
Maryland Contractors License: #132025
Contact Info:
Brandywine Exteriors
Foulk Rd #5, Wilmington, DE 19810
Phone: 1-855-553-8787
Website: http://www.brandywineexteriors.com/
Current Rating: 6.26
Number of Votes: 99
Date Submitted: 28-Oct-2015
Last Updated: 23-May-2017
What do you think of this listing?