Stan's Roofing & Siding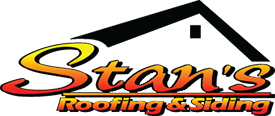 Roof Repair & Replacement, Siding, Gutters & Downspouts, & Insurance Claims Services:
Specializing in roof repair, roof replacement, siding, and more in the greater Orland Park, Illinois area. Visit them online to set up your free estimate if you live in Naperville, Plainfield, Tinley Park, or a surrounding Illinois area. Customers have come to know them for their professional, courteous service.
The company has been in business since 1967.
Contractor ID: 104-000201
Contact Info:
Stan's Roofing & Siding
8211 West 133rd St., Orland Park, IL 60462
Phone: 1-708-448-4100
Website: http://www.stansroofingandsiding.com/
Current Rating: 6.51
Number of Votes: 98
Date Submitted: 18-Nov-2015
Last Updated: 23-May-2017
What do you think of this listing?