Integrity Home Pro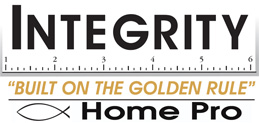 Roof Repair & Replacement, Vinyl Siding, Kitchens, Bathrooms, Additions, Replacement Windows, Sunrooms:
Integrity Home Pro is your local home improvement contractor specializing in remodeling services for residential & commercial properties. They offer roof repair & replacement as well as window and siding services. In business since 2003, and members of the National Association of Remodeling Industry, the professionals at Integrity Home Pro are your local contractors you can trust. They serve Greater Washington DC and the surrounding areas. Contact them today for a free, no obligation consultation.
Contractor IDs:
MHIC: # 121945
VA: # 2705-093028
DC: # 4202-1200006
Service Areas: Washington DC, Silver Spring, Alexandria and Throughout Maryland.
Contact Info:
Integrity Home Pro
2400 Kemp Way, Bowie, MD 20715
Phone: 1-855-538-7327
Website: http://www.integrityhomepro.com/
Current Rating: 5.13
Number of Votes: 100
Date Submitted: 9-Oct-2015
Last Updated: 23-May-2017
What do you think of this listing?