Lakewoods Remodeling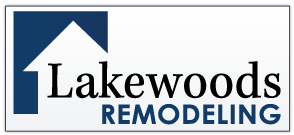 Roofing, Siding, Roof Inspections, Insurance Claims:
Lakewoods Remodeling is an Owens Corning Platinum Preferred contractor specializing in roof repair, roof replacement, siding, and insurance claims assistance for homes in the greater Minneapolis area.
Visit them online to set up your free estimate if you live in Lakeville, Saint Paul, Bethel, or another surrounding town in Minnesota. Ensuring high-quality craftsmanship for your roof, and high standards of customer care.
The company has been in business since 2004.
Contractor ID: BC443066
Contact Info:
Lakewoods Remodeling
9001 E Bloomington Fwy #144, Bloomington, MN 55420
Phone: 1-844-537-5513
Website: http://www.lakewoodsremodeling.com/
Current Rating: 8.01
Number of Votes: 97
Date Submitted: 7-Dec-2015
Last Updated: 23-May-2017
What do you think of this listing?