Home Smart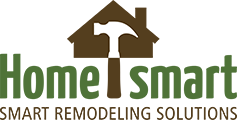 Replacement Windows, Bath and Bathroom Remodeling, Insulation, Home Energy Audits:
Home Smart is your locally owned home improvement contractor, specializing in solutions designed to improve the energy efficiency and functionality of the home. From bathroom remodeling to replacement siding and roof installation - Home Smart has a solution for your home! Contact them today for a free estimate or get started with a home energy audit.
The company has been in business since 2002.
Contractor IDs:
Pennsylvania: PA013302
New Jersey: 13VH 04301900
Maryland: MD129485
Contact Info:
Home Smart
13 Mount Pleasant Rd., Aston, PA, 19014
Phone: 1-877-914-1930
Website: http://www.homesmartind.com/
Current Rating: 8.01
Number of Votes: 97
Date Submitted: 9-May-2014
Last Updated: 23-May-2017
What do you think of this listing?