Coxco Roofing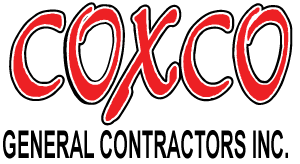 Roof Repair, Maintenance, Replacements, Insurance Claims Assistance, and Roof Inspection Services:
Coxco Roofing specializes in providing roof maintenance, repair, and replacement services including new skylights, gutters and downspouts, and emergency storm and hail damage restoration for homes and businesses in the greater Dallas, Plano, Garland, Irving, and Carrollton, Texas and surrounding areas. The company also provides roof inspections and insurance claims assistance services. Transferable lifetime warranties are available.
The company is a Lead-Safe certified firm by the Environmental Protection Agency, and a member of the National Association of the Remodeling Industry.
The company has been in business since 1980. Free estimates are available.
Contact Info:
Coxco Roofing
605 Sherman St, Suite 705j, Richardson, TX 75081
Phone: 1-972-437-5697
Website: http://www.coxcoroofing.com/
Current Rating: 8.01
Number of Votes: 97
Date Submitted: 6-Aug-2015
Last Updated: 23-May-2017
What do you think of this listing?