Roof Roof - Greenville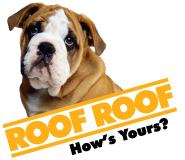 Roof Repair & Replacement, Siding, Flat Roofs, Gutters and Downspouts, Roof Damage Insurance Claims:
Roof Roof - Greenville is a locally owned and operated roofing and siding company, providing home improvement services to residents throughout the Greater Greenville, SC area. Providing a complete range of exterior home improvement services, including roof repair, roof replacement, replacement windows, and siding installation the experts at Roof Roof - Greenville can help improve the condition of your home with a variety of top of the line products. If you are in Anderson, Greer, Greenwood, or surrounding areas, contact them today for a free, no-hassle estimate!
The company has been in business since 1995.
License: #75137
Contact Info:
Roof Roof
1120 West Butler Rd, Suite Q, Greenville, SC 29607
Phone: 1-864-252-0064
Website: http://www.roofroofsc.com/
Current Rating: 6.76
Number of Votes: 99
Date Submitted: 26-Jan-2016
Last Updated: 23-May-2017
What do you think of this listing?